The alarm clock ringing might be the #1 reason people give for getting out of bed, but it's not that ring, ring, ring that really calls us to rise. My alarm clock is working fine, but I've been struggling with motivation to get moving in the morning.
It's not just that it's winter, and I want to hibernate, but that I really haven't felt successful or inspired as of late.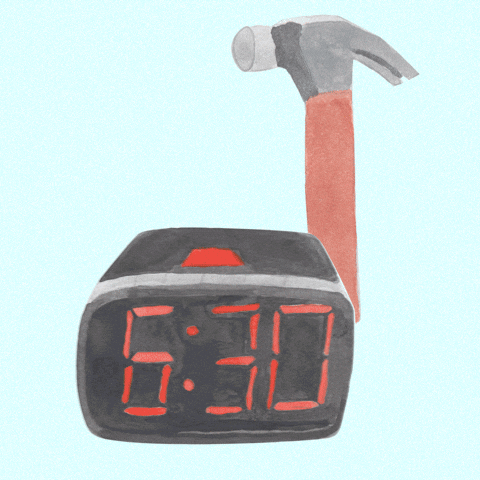 I know I'm not alone, if you are feeling like there's not enough good reasons to get going in the morning, check out my recent telephone conversation and how it helped with my dragging drive.
I called for tech support as I was working on the cataloging system for our elementary school library. We are relatively new to using this cataloging system, and this was not my first tech call. I had already spoken to Keith, the company representative, in the past. Keith is in Canada. I am in Central Missouri. When Keith takes my call, I always ask how things are in Canada, and he kindly tells me about the weather there. As we waited for the computer system to reboot my account, I asked Keith how many tech support calls he answers on average each day. He said, no one had ever asked him before, but, ironically, it was just discussed at a recent meeting. Keith said his average daily call count was 12.
Because I know that my past calls have all lasted between 30 minutes and 90 minutes, I thanked Keith for his time and his assistance. He laughed and told me that most people probably wouldn't think of what he does as valuable. I pointed out that his service calls help me to provide library resources to over 130 students and faculty. While my school is a small one, I know he assists large colleges, universities, churches, and high schools; all with patrons in the thousands. I happily went on telling him that his 12 calls a day help thousands of people with their writing, reading, and research. He has a tremendous ripple effect on the success of all those patrons, and that's a great reason to get out of bed every day.
Keith didn't speak for a few moments. Actually, I was afraid he hung up on me or lost connection. When he did speak, the sincerity in his voice was so sweet. After saying, "Thank you," Keith told me that it had never occurred to him to value his position in such a positive way. It made my day to know that I had brightened his.
After hanging up with Keith, my library software was working, and my mojo was much improved.
If you are looking for some extra enthusiasm in your day, consider finding a cause that creates goodness for yourself and others. Remember all the mountains you move so those in your house have clean clothes to wear and good food to eat. Keep in mind the many ways you are a valuable member of your work team. Take into consideration all the manners in which you serve your community. (If you don't have many, what can you do to add increased awareness of your intents?)
No matter the reason you got out of bed this morning, know that you are valuable and impactful in all you do.
So before you head to bed tonight, I encourage you to make a list of all the blessings, purposes, and causes you have to get riled up about. Use that list to make your alarm less aggravating and your wake up more wonderful. You don't have to be a Canadian, tech support staff member or a positivity blogger to make someone's day. You have talent. You have potential. You have plenty of great reasons to get out of bed.
By: Melanie A. Peters
P.S. I'm so glad you got up today and checked out my blog. It's one of the reasons I got out of bed.